For a Marvel comic book, Doctor Strange has always been on the darker side. But how scary will it get? Here's some history that may help you prepare for Marvel's new haunted hayride into mind-bending terror, Doctor Strange in the Multiverse of Madness.
While Marvel Studios president Kevin Feige confirmed back in 2019 they did not initially set out to make an all-out superhero/horror movie hybrid, fans are still rightfully speculating about the degree of terror we can expect from Sam Raimi's sequel to Doctor Strange (2016). We learned in 2020 that Scott Derrickson, who helmed the first film, stepped down as director, citing creative differences with Marvel Studios. Derrickson was replaced by Sam Raimi, much to the excitement of horror fans across the globe, not to mention those fond of Raimi's insanely successfuthe Spider-Man movies.
Perhaps the studio came around to the unique possibilities a mega-budget superhero/horror hybrid had to offer. While the concept was somewhat explored in 1994 with The Crowdirected by Alex Proyas, and the more obscure Faust in 2000, directed by Brian Yuzna, maybe the grassroots fan chatter of Multiverse of Madness as a horror film helped guide the project to its ultimate tonal destination. This appears to be part of a growing pattern of studios bending to the will of fans.
Sam Raimi's Roots in Horror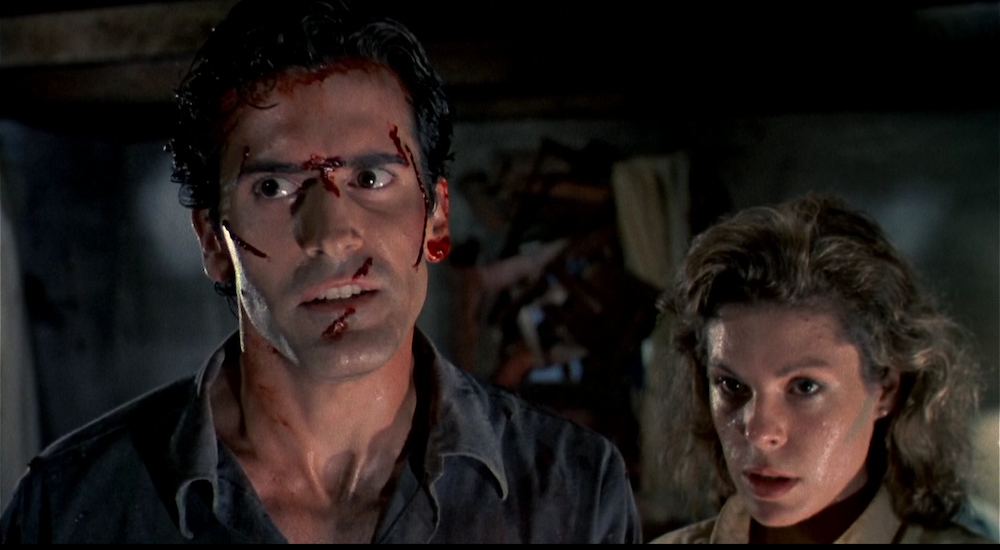 Some fans may be surprised to learn that Doctor Strange was first adapted into a made-for-television film back in 1978 directed by Philip DeGuere Jr. The title role was given to Peter Hooten and featured Jessica Walter as comic book villain Morgan le Fay. Arrested Development fans may remember Jessica Walter as Lucille Bluth. Fans of Morgan le Fay may remember Elizabeth Hurley's version, which appeared in Marvel's TV series Runaways that ran from 2017 to 2019 on Hulu. While the 1978 Doctor Strange isn't exactly worth seeking out, it featured a creepy demon monster brought to life with stop-motion animation, a technique often seen in Sam Raimi's early work.
Raimi's relationship with the horror genre exploded on the screen in 1981 with midnight screenings of The Evil Dead, a film often regarded as one of the greatest achievements in cinematic terror of all time. The movie spawned a hugely successful franchise and launched Raimi's career as a major studio director. Staying in touch with his horror roots, Raimi often draws from the effective nature of his signature macabre cinematic techniques. They can be seen on full display in certain tense sequences in 2004's Spider Man 2and he revisited the genre in 2009 with Drag Me To Hellproving he could still be scary as heck within the confines of a PG-13 rating.
Related: Is Morbius a Hero or Villain? It's Complicated
It is perhaps serendipitous that Raimi helms Multiverse of Madness after Spider-Man: No Way Home confirmed his franchise is part of MCU canon by way of the multiverse. It seems to be a concept that all major studios are now embracing with the full encouragement of their multi-generational fan bases.
DC also celebrated the idea on The CW with Crisis on Infinite Earths, blending countless movie and TV adaptations of their superheroes. Fans are also eagerly awaiting the return of Michael Keaton as Batman in the new Flash movie, slated for November of this year, which will be joining the array of recent films leaning on multidimensional story mechanics.
Will Horror and Superheroes Work?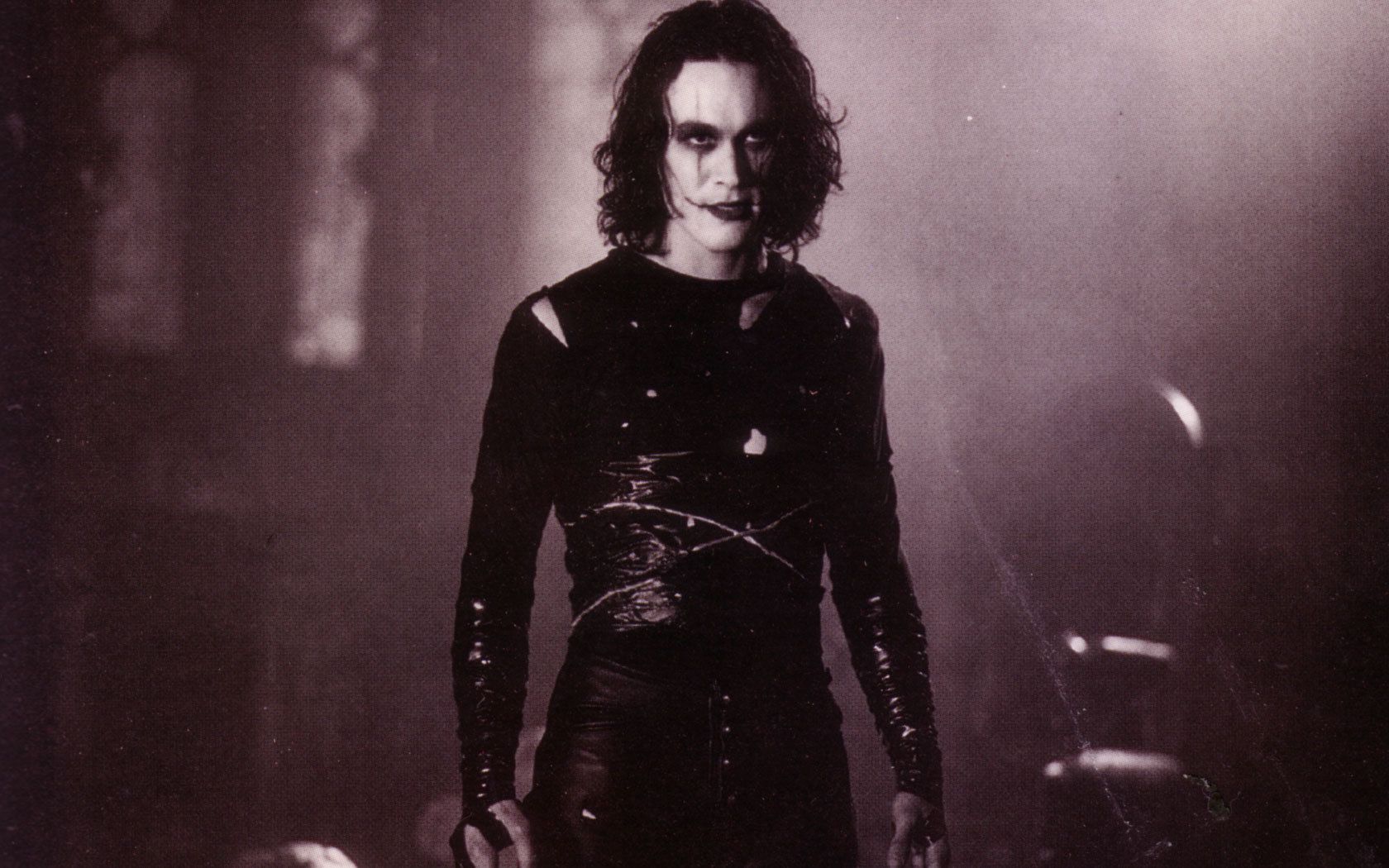 Audiences haven't yet proven the hybrid of horror and superhero movies is a match made in heaven, or hell if you prefer. The Crowwith its heavy goth overtones and ghost zombie hero, indeed found its audience, but the production was sadly overshadowed by the accidental death of its star, Brandon Lee. Faust, an independent film based on a comic book adaptation of the classic literary work, attempted to bridge horror and superhero aesthetics. However, the film divided audiences with overt sexuality and violence, albeit truly unique.
Some may site 1997's spawn as an effort to bridge heroes and horror, but the film was clumsy and missed the mark with terrible CGI effects and cheesy performances. Batman Returns (1992) should also be mentioned, as the film has many horror-inspired designs. It may have been the best iteration of Catwoman in cinematic history, with her powers rooted in a kind of supernatural undead realm.
Related: Patrick Stewart Confirms Professor X Return in Doctor Strange 2
Doctor Strange was a measured risk by Marvel Studios that quirkier concepts like Guardians of the Galaxy and Ant Man may have helped pave the way for. Doctor Strange isn't your traditional superhero with sorcery and witchcraft at the core of his storytelling DNA. These are themes more commonly found in the horror tales of HP Lovecraft or Clive Barker. B-Horror guru Charles Band attempted to bring Doctor Strange into the "Full Mooniverse" back in 1992 when obtaining the rights to Marvel properties was a little more accessible. Steven Strange may have found a comfortable
place among the Puppet Master dolls, Demonic Toysand Subspecies ghouls, but alas, it was not meant to be. The film was reworked and retitled doctor mordrid but functioned perfectly well as a low-budget take on the Doctor Strange formula.
With Morbius on its way, a Blade reboot, and the possibility of more Venom movies, Sony Pictures is clearly interested in exploring the darker realms of the Marvel universe. Yew Doctor Strange 2 proves successful, it could open the doors for more bonkers live-action horror comics on the big screen. Perhaps we'll finally get a live-action version of Brian Pulido's Lady Death gold Evil Ernie. It's certainly an exciting prospect as the horror genre has historically lived in a low to medium level budget range with some exceptions such as the masterful Exorcist of 1973 and 2013's clunker, World War Z.
Keep those blood-drenched fingers crossed, and perhaps the kings and queens of Hollywood will let the demons run wild in their hearts and souls.
Spider-Man: No Way Home Blu Ray Will Feature Extra 20 Minutes of Andrew Garfield & Tobey Maguire
Spider-Man: No Way Home home release features over 80 minutes of new content, including more of Andrew Garfield and Tobey Maguire.
Read Next
About The Author